On Saturday, July 16th, five of us BC delegates arrived in Toronto at 6:30pm and had a great girls' night together before officially beginning the first day of our pageant. BC squad rolling out!
For the day after, we had a filling breakfast and lunch and we then began anxiously waiting to be assigned to our new rooms and to attend the welcome party.
As we entered the top floor at the Airport Holiday Inn in Toronto, loads of girls and crowns and familiar smiley faces welcomed us at the 2016 Miss Teenage Canada Welcome Party!
Special thank you to all the sponsors who came out and the week is going to be a blast!
Bradlee Ryall Golf Academy
At the party we had a mini putting session from Bradlee Ryall Golf Academy, where I actually managed to get the ball in the hole! I became one of the "finalists" for the golf-off of the night, and after a second lucky ball-in-hole I was a top 3 finalist for the party! I guess PE 10 did kind of help me with putting? Good job to Shawna from BC (woohoo) for taking home the win!
Bradlee Ryall Golf Academy teaches golf lessons at six golf courses on the west of Toronto. On Wednesday, July 20th, we will all be going there for group lessons and a one-hole golf game for two ladies' golf jackets, prizes from SWING active wear!
 /Bradlee-Ryall-Golf-Enterprises-Inc-115652175161361
V. P. I. Canada
I was psyched when I heard that each delegate was getting a pair of free designer sunglasses from V. P. I. Canada!
Guess what? My pair of sunglasses only cost $28 online plus shipping and handling! I found my pair of Multi-Coloured Round Framed Vintage Style Sunglasses (3904). I will make sure to tour around Toronto this week wearing my sick shades!!! Thank you V. P. I. Canada!
Partying with a lot of crowns and a lot of sunglasses! Here is a picture of me with John from Hastagio!
 @VPIEyewear 
 @vpicanada 
 @vpicanada
Hashtagio
A social media aggregator, Hashtagio uses a user generated marketing platform to collect all our social media posts tagged with #MissTeenageCanada2016. It was pretty cool seeing our posts projected live at the party! Check out the feed URL that YOU can subscribe to and follow along for the rest of the week as we embark on our journey become the next Miss Teenage Canada! All images and text from the 65 delegates across Canada will be accumulated on the official Miss Teenage Canada website and blog network, saved in the archives.
 @hashtagioapps 
 @HashtagioSocial
Sweets Canada
I was hungry by the time I got to Sweets Canada's chocolate tastings exhibit (my mouth is watering again just thinking about it)! Sam Bhutia, a representative from Sweets Canada, gave a very informative presentation and then gave out delicious gourmet chocolate bars samples – we were able to taste a bit of dark chocolate ginger! The bar had a sweet taste when it first entered my mouth, then it had a rich, not too bitter, not too spicy aftertaste that stayed on my tongue until I rinsed it down bit by bit. In my gift bag, I received a bar of dark chocolate matcha green with jasmine petals, as well as a box of Q'bites white chocolate cashews; more food to snack on for the rest of the week!
 @sweetscanadaca 
 @SweetsCanadaCA 
 @Qfoodscanada
Archer's Arena
As the girls channeled their inner Katniss with the bow & arrow set up at the party, we were all secretly adrenalized because we will ALL be playing Archery Tag in Toronto at Archers Arena on Thursday, July 21st!
Check out posts with the official hashtag: #archerytag
 @ArchersArena 
 @ArchersArena 
 @archersarena
Nuvango
A made-in-Toronto artist designed apparel brand, Nuvango, was at our welcome party with some AWESOME clothes! A girl's MUST STOP right there! I was overwhelmed by the details in the artwork and I had a really hard time choosing a piece of clothing for me to take back to BC! I picked up one athletic stretchy tank top that will be great for hiking and ultimate frisbee practices when I get home! Did you know that the artist who designed my tank top is actually from Vancouver? Crazy, eh? I am super excited to tour around their headquarters on Tuesday, July 19th!
Check out posts with the official hashtags: #nuvango #nuvangostyle
Golden Glamour Goddesses
Golden Glamour Goddesses are back with spray tanning and spray brightening! I made sure to check them out and say hi to Queenie, the representative for GGG! We got a can of cream moisturizer and it smelled like almonds! I am looking forward to get my spray brightening in two days!
 @GoldenGlamourGoddesses 
 @gggoddesses
Archer Dental
Special thanks to Archer Dental for the monogrammed, high quality Oral B traveler's toothbrushes that we will receive later in the week in our gift bags! Our pearl whites will be squeaky clean even when we are away from home! Dear mom and dad, you don't need to worry about our oral hygiene!
 @archerdental.ca 
 @archerdentalca 
 @archerdental
Rimmel London
Think makeup, think Rimmel London! Thank you to Rimmel London for sponsoring us! I look forward to seeing the mystery gift in our gift bags later in the week! I will keep you posted on what product I will have gotten!
 @RimmelLondonCanada 
 @rimmellondoncan 
 @rimmellondoncan
Sally Hansen
More makeup to look forward to! Sally Hansen is another sponsor who will be providing products for our gift bags!
 @SallyHansenCanada 
 @SallyHansenCA 
 @sallyhansenca
Bata Shoe Museum
One famous Toronto tourist attraction, Bata Shoe Museum will be visited on the morning of Tuesday, July 19! Stay tuned for more updates on how that will go!
Check out posts with the official hashtag: #batashoemuseum
 @batashoemuseum 
 @batashoemuseum 
 @batashoemuseum
Fish'D by EDO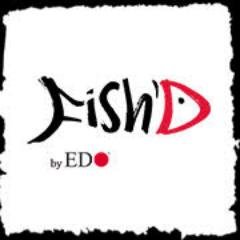 One of our meals will be sponsored by Fish'D by EDO and, of course, it is my favourite – Japanese food! Can't wait!
 @FishDbyEDO 
 @FishDbyEDO
 @fishdbyedo
Yogen Früz
We will also be given a $15 Yogen Früz coupon in our gift bags!
 @yogenfruz 
 @yogenfruz 
 @yogenfruz
Storia PR Inc.
Daphna and Karen Nussbaum from Storia PR in Toronto  will be retweeting and spread our social media content as we travel across Toronto this week! Thank you so much for all the help!
 @storiapublicrelations 
 @StoriaPR 
 @storiapr
Once again, a BIG thank you to all our sponsors! None of this would not have been possible without your support!
Stay tuned,
Ariel 💋